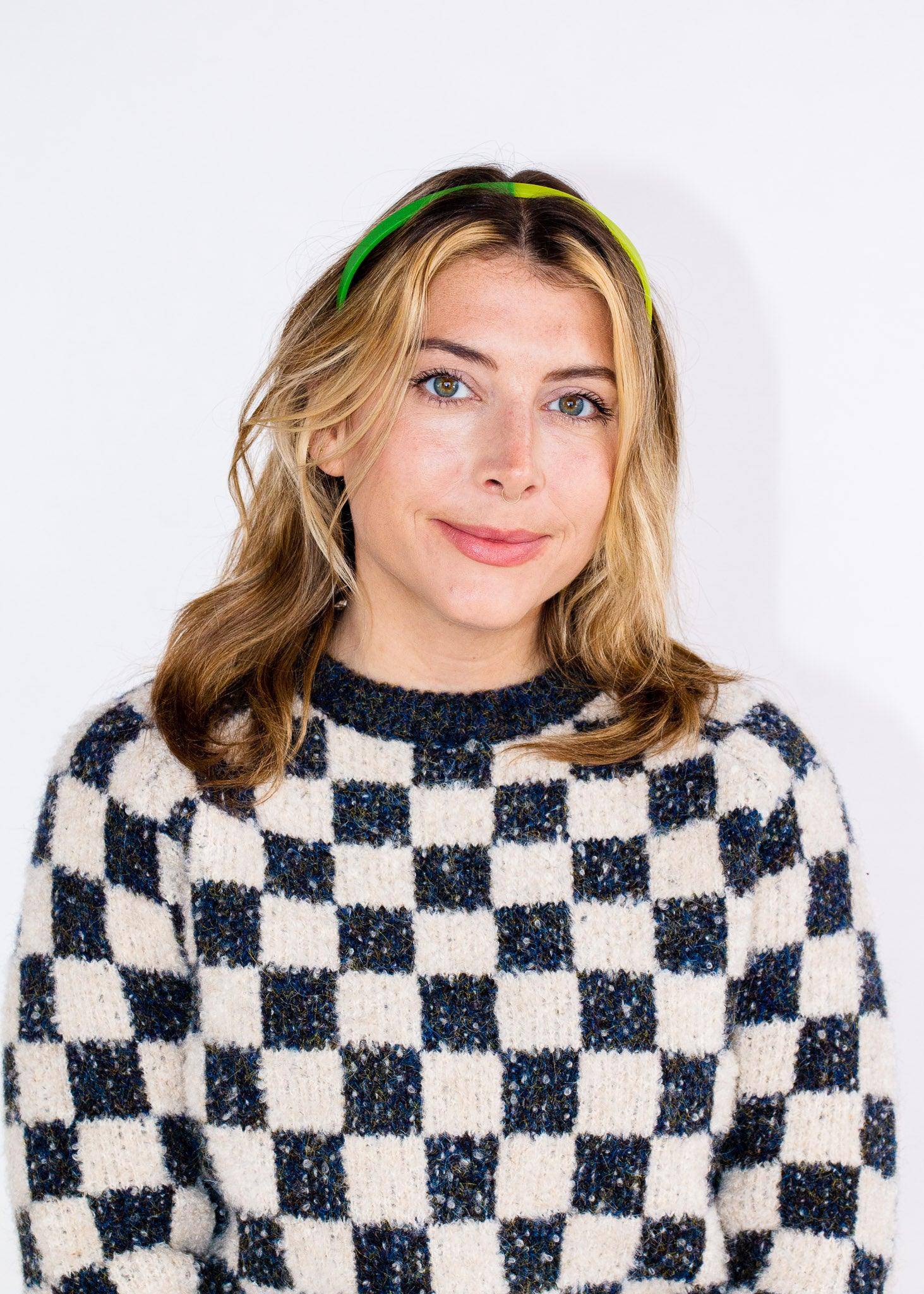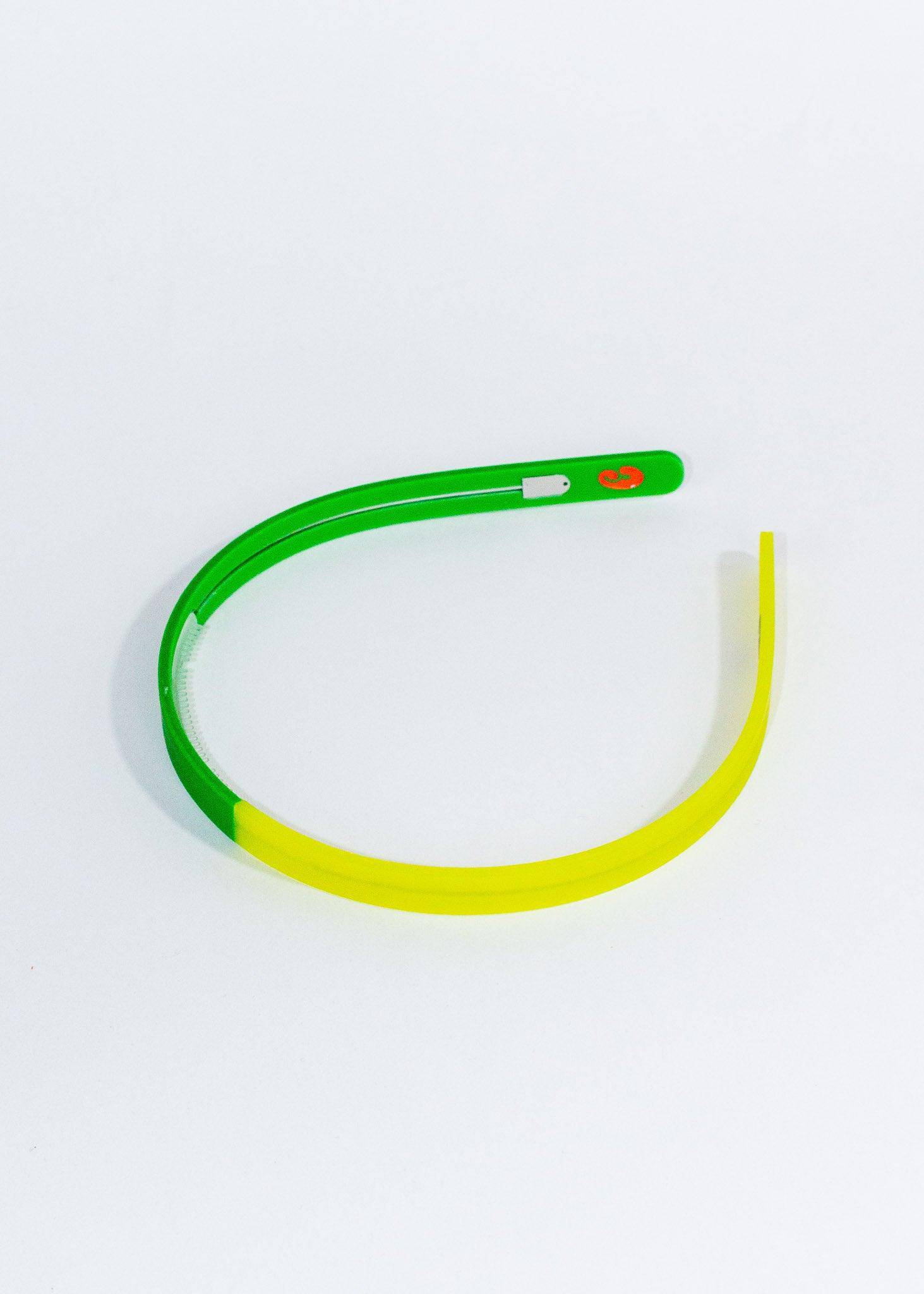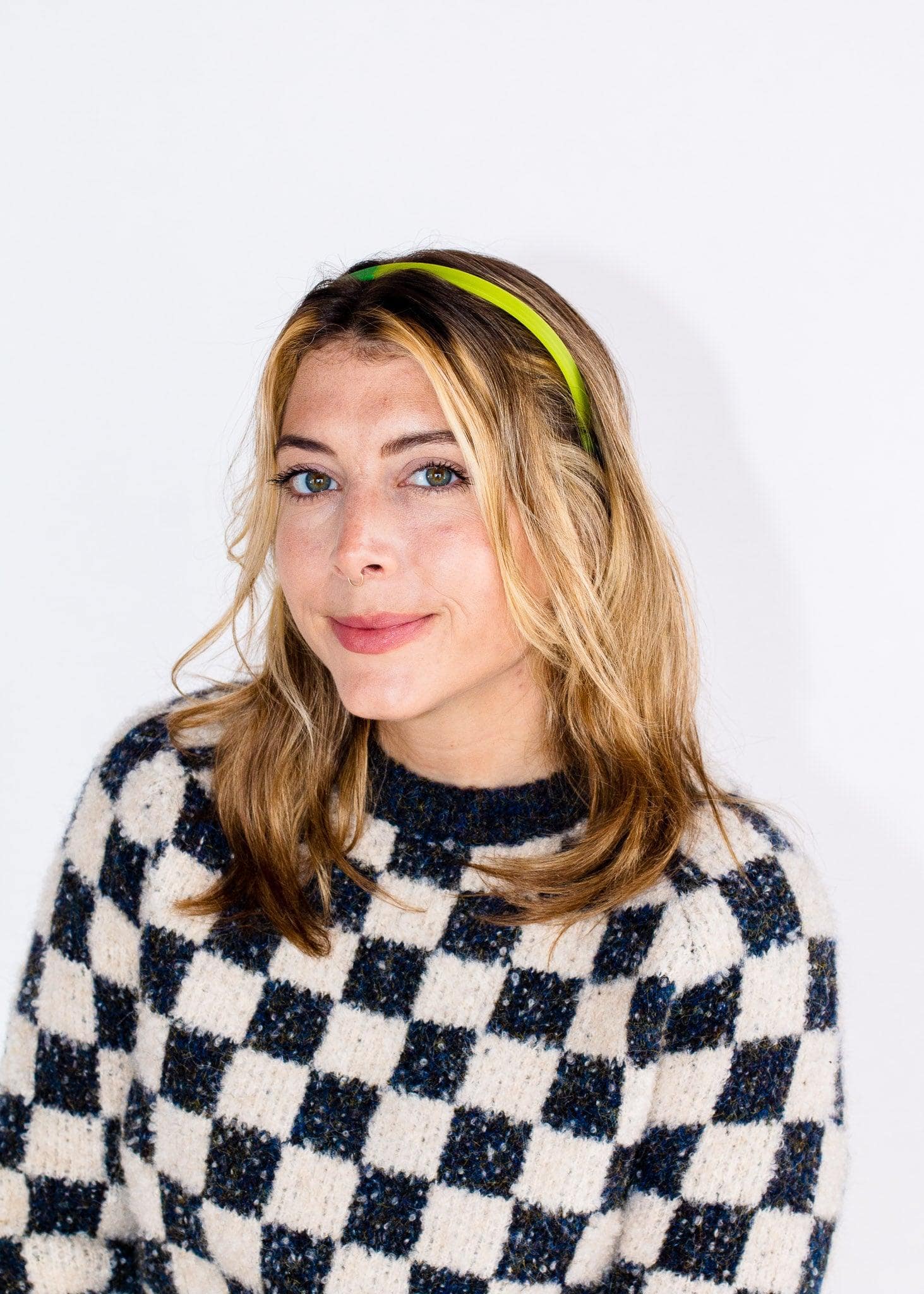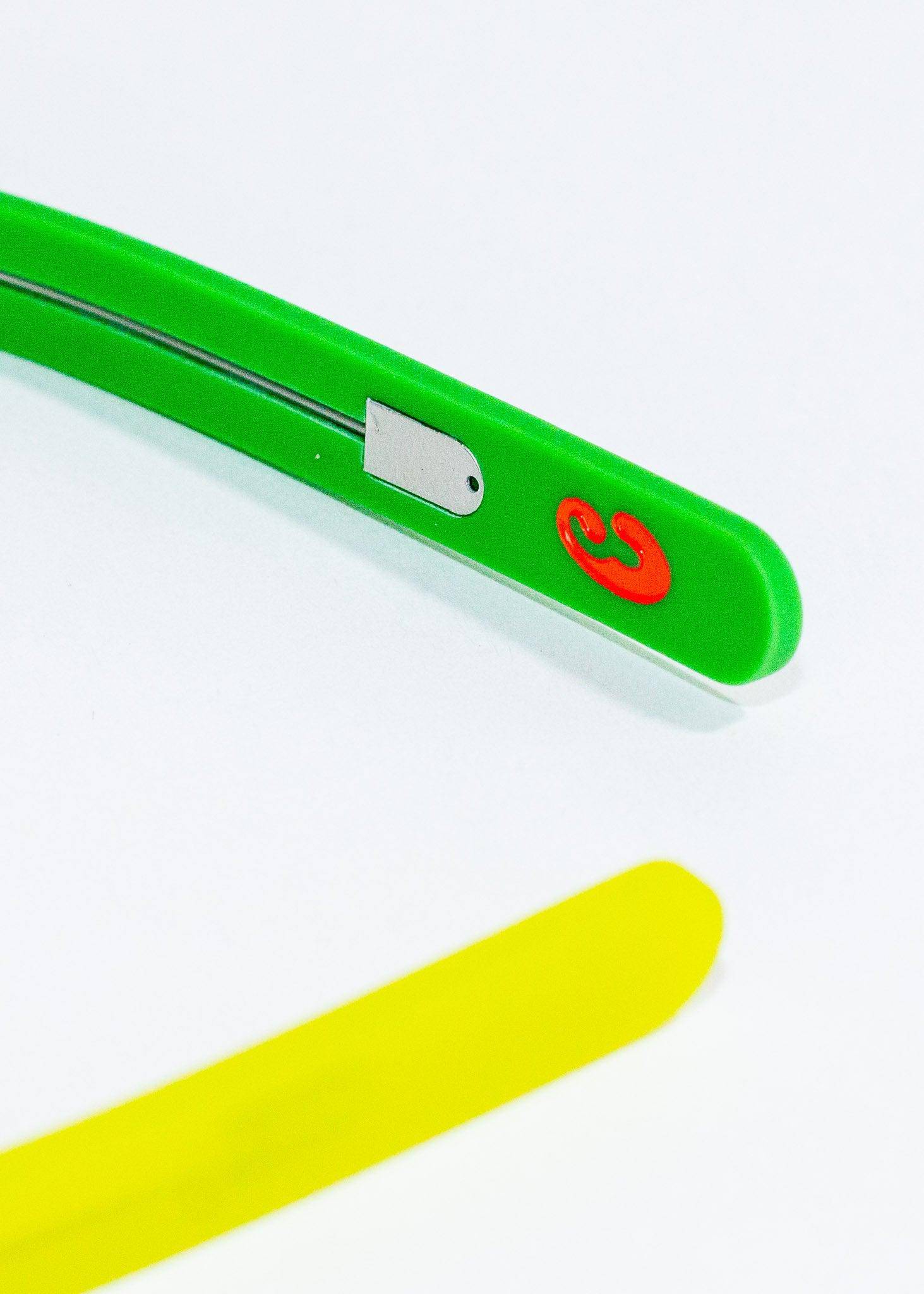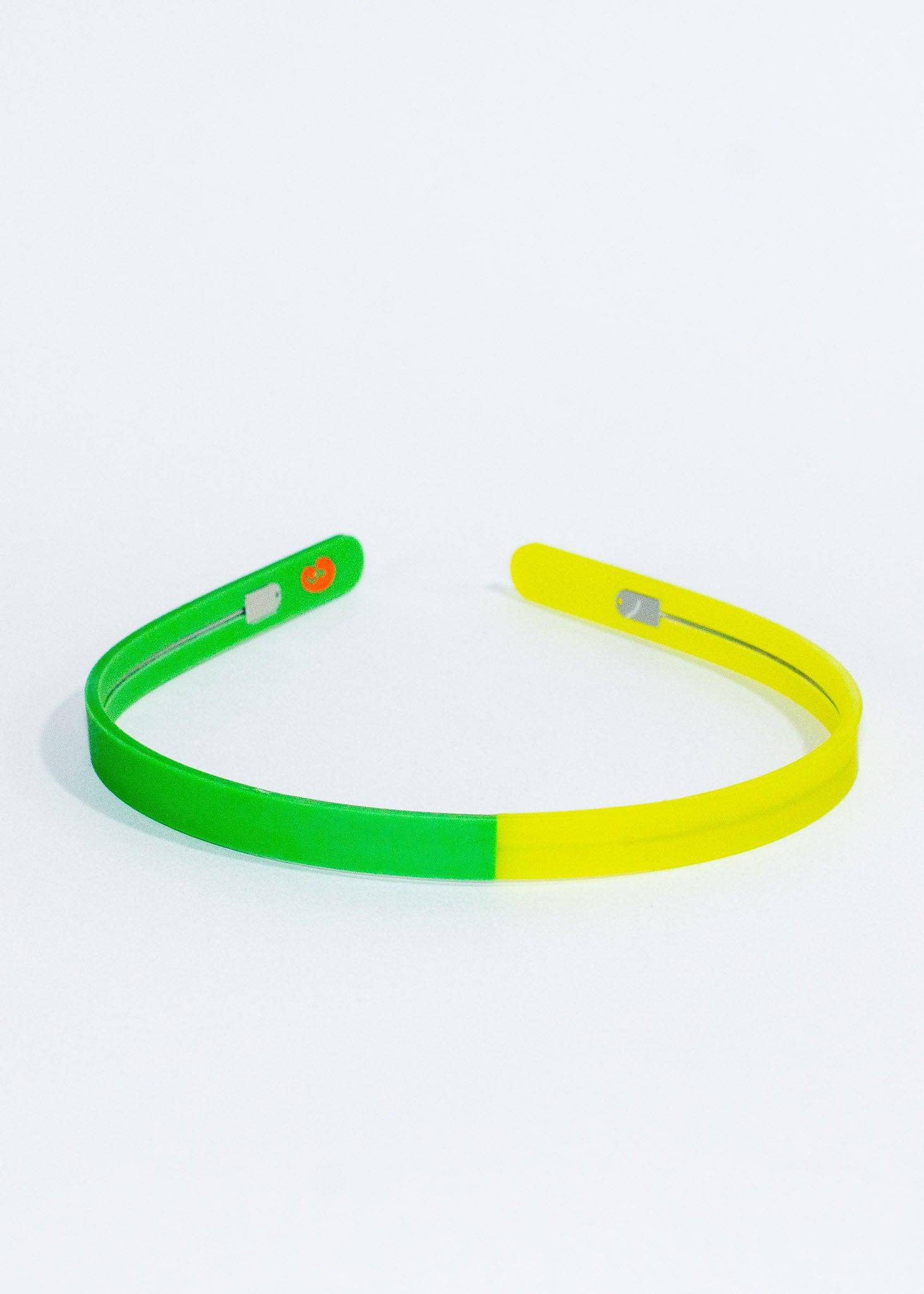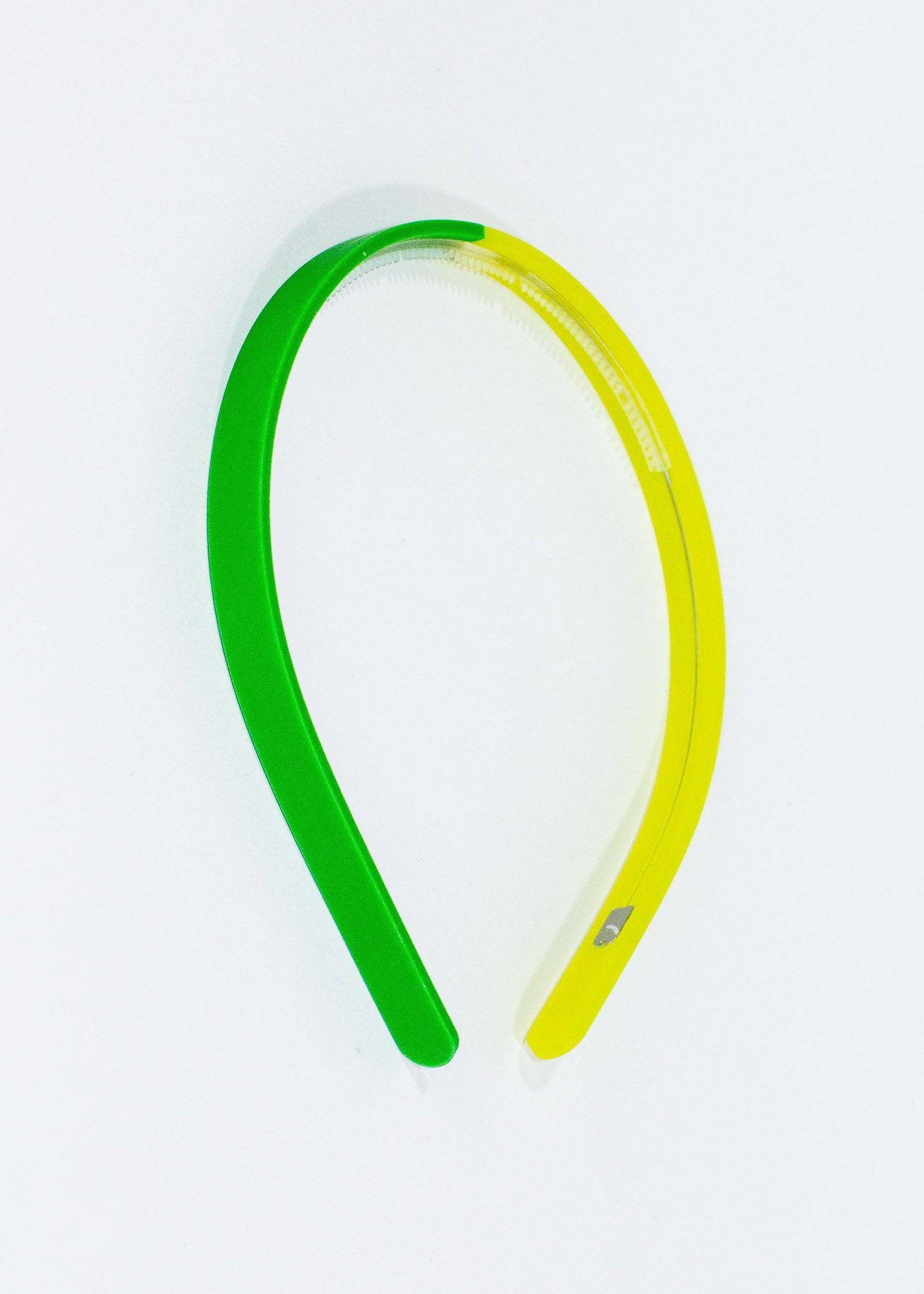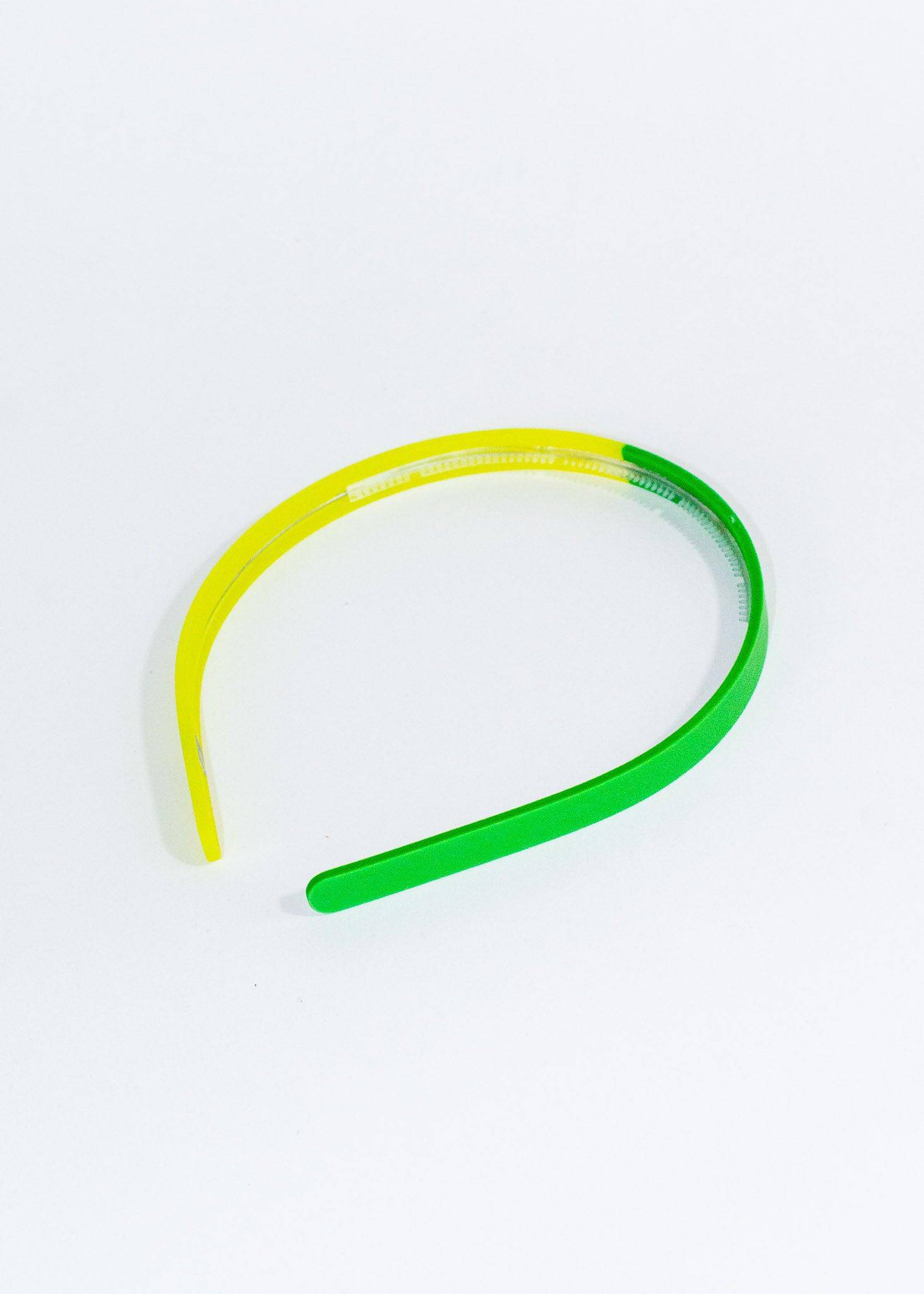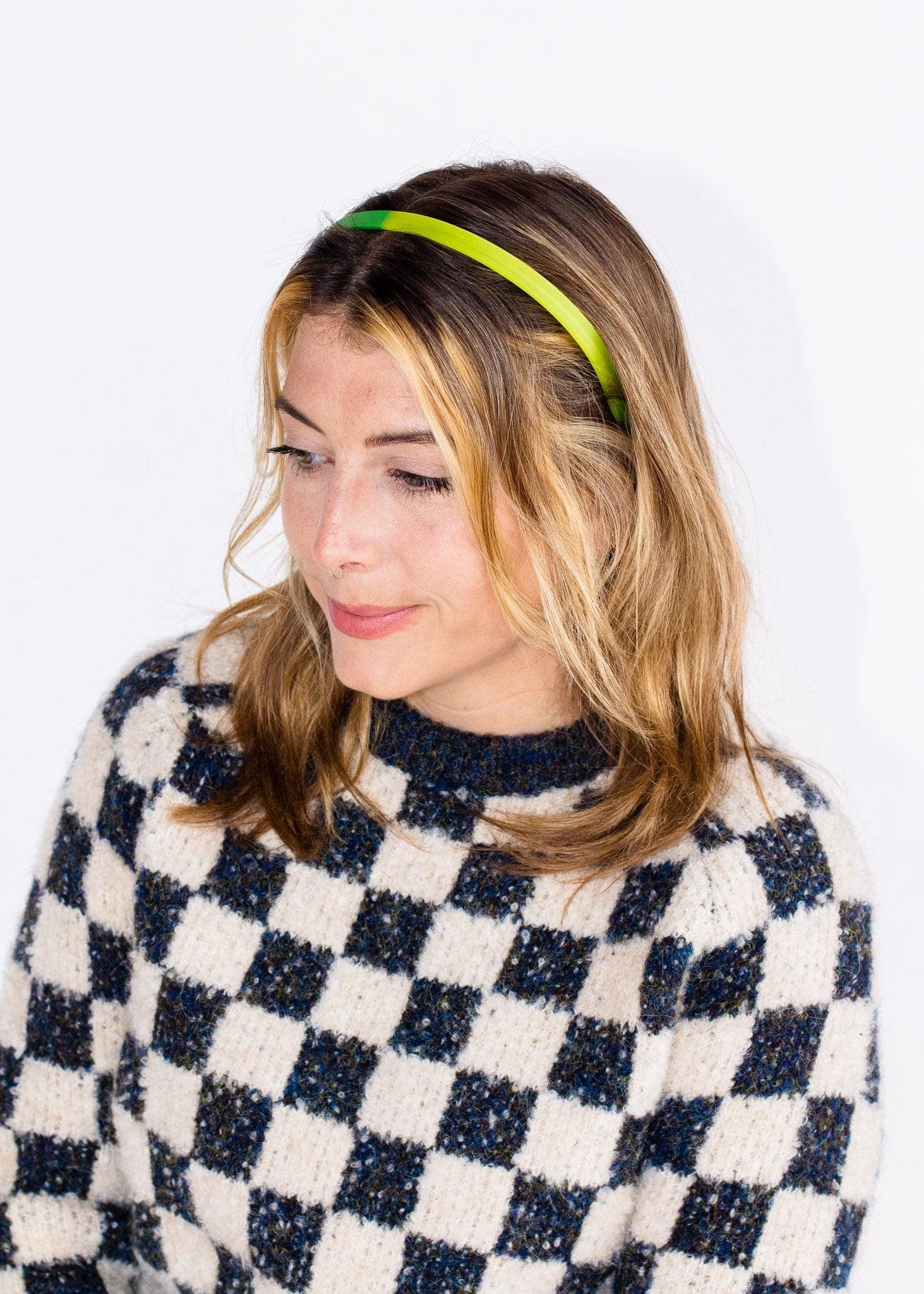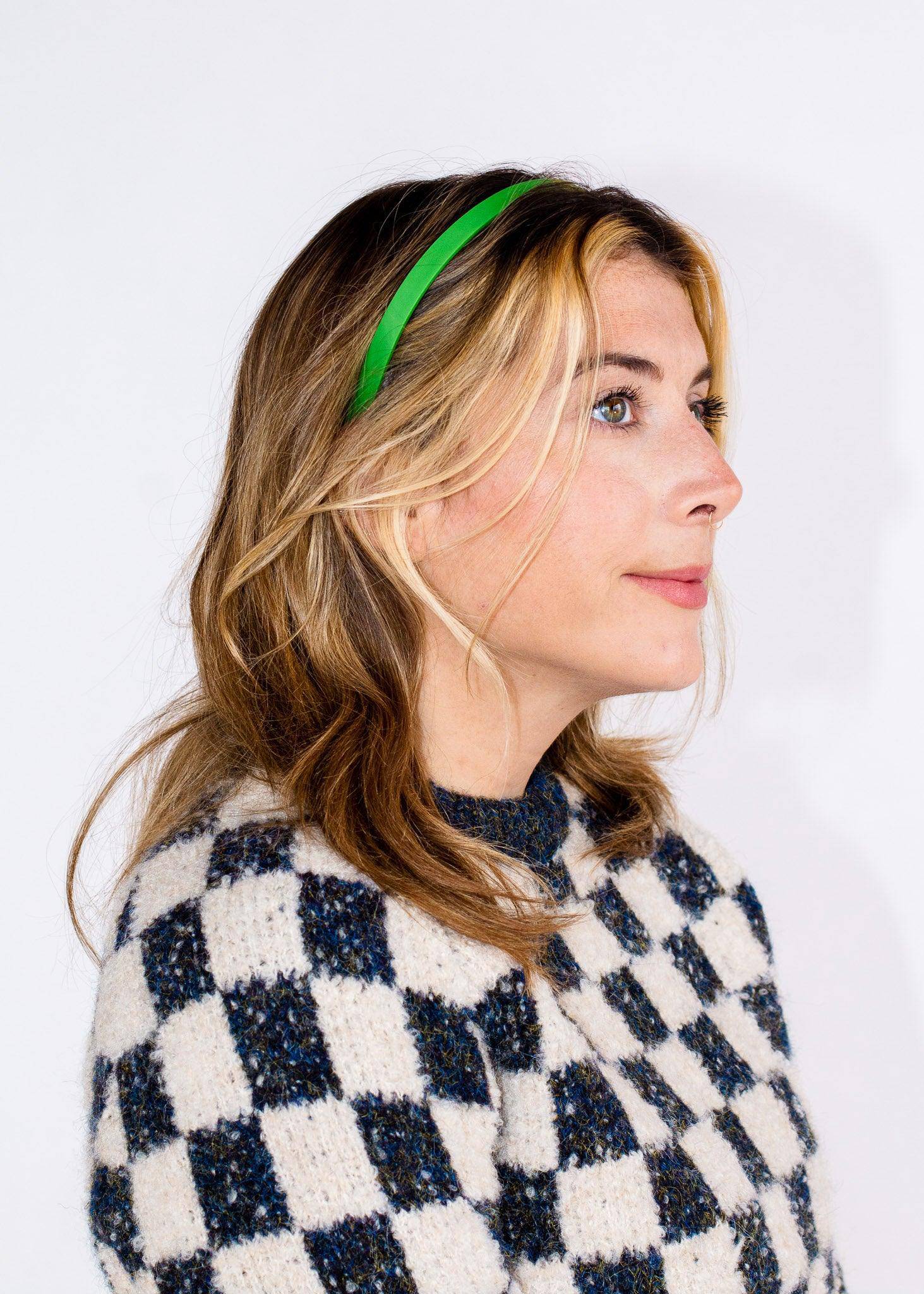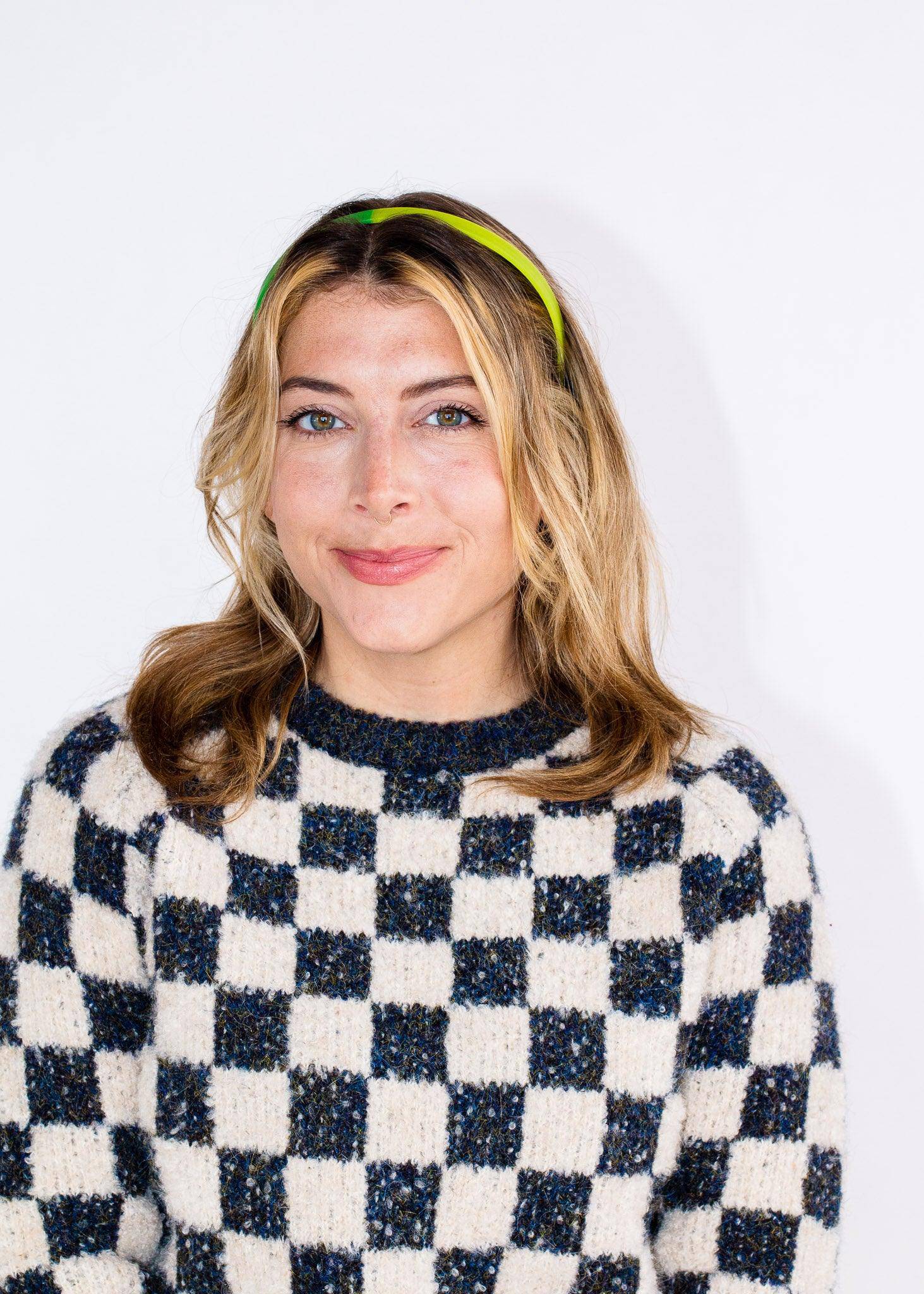 Jester Headband - Green/Lime
SAVE $8 OFF THE REGULAR RETAIL PRICE.
DISCLAIMER! After a couple wears, the headband will loosen up a bit and you prob won't feel that pressure behind your ears as much. Just give it a minute. But if you're sensitive to headbands or prone to migraines/headaches, you may wanna skip this one. It's hard to say. Everyone's different.

Matte Finish

Ideal for: All hair types
Made of cellulose acetate and metal hardware

Measures 15" end to end, 3/8" wide.
Cellulose acetate body. Nickel-free and tested hardware.
Women owned and based out of Seattle, Chunk's founder Tiffany started the brand because she couldn't find a cute hair clip. Chunks is proudly and responsibly made in Jinhua, China.
This item ships directly from offe market.
SEE WHAT EVERYONE'S LOVING ♥️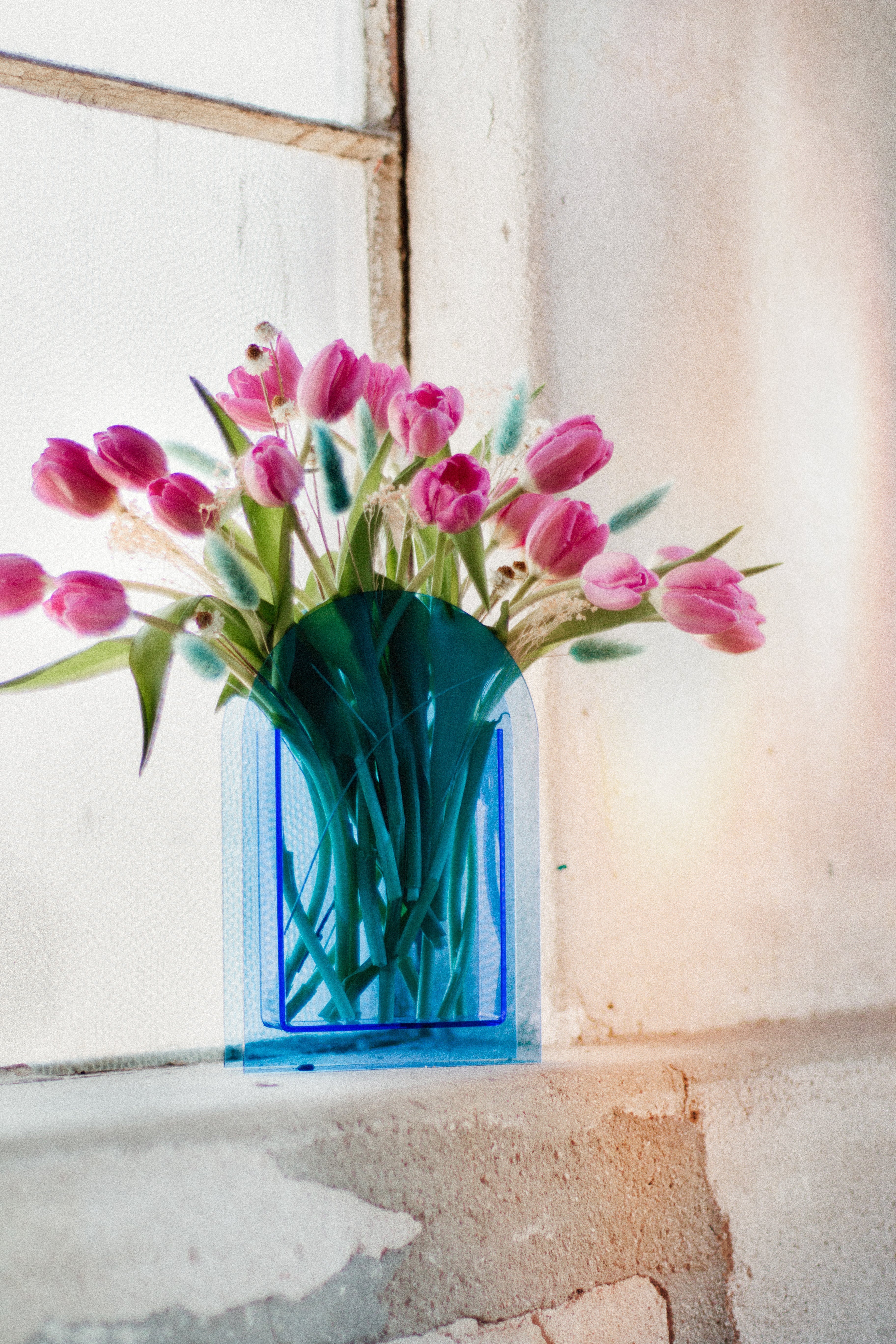 this is excess or end-of-season inventory
But it's still an amazing product. Customer demand is unpredictable, so it's easy for brands to overproduce. Excess inventory could also be due to supply chain issues, order cancellations, misproductions, and more.

shipping from multiple locations
Your order may come in multiple packages. We do our best to keep it easy, breezy and non-confusing! Shipping from multiple locations has allowed us to grow our inventory offering tenfold.